Local Web Design Cheaper Than GoDaddy!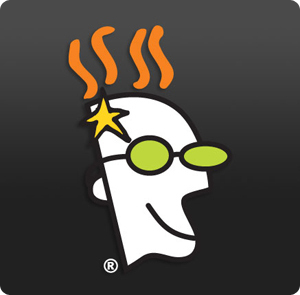 Did you know that you can get your website created locally and still save money compared to using GoDaddy? It's not a mis-print, buying local is actually cheaper!
By the time you get settled in with GoDaddy, for an ecommerce website, you will end up with the following bill:
Website Protection Site Scanner $50.28/yr
Standard (Turbo) SSL $59.49/yr
Quick Shopping Cart – Deluxe Edition $305.88/yr
Hosting – Web – Economy – Linux $64.68/yr
Web Site Design with Updates – 5 pg Design $569.88 + $599.88/yr
.COM Domain Name Renewal $11.99 + $9.99/yr
Email Storage Upgrade (1000 MB Total) $9.99/yr
Certified Domain – 1 Year $4.99/yr
Business Registration $4.99/yr
Total: $1082.17 + $1110.17/yr
They won't throw all of it at you at once of course, but by the time you are done with the first year, you will have bought all those products that you 'need to have' in order to keep a website online. Plus, since some of those are 2 or 3 year fees paid up front, you'll actually have a larger bill than what I've listed (which I factored yearly). First off, you don't actually need some of that stuff, so it's just a waste of money. But GoDaddy won't have to look you in the eye one day when you find that out, so they just sell you anything they can.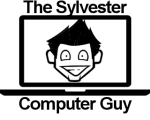 Here's
my price
for what you really need:
Shopping Cart $100 + $10/mo
Web Site Design with Unlimited Updates – Unlimited Page Design $200 + $50/mo
Hosting – Web – Economy – Linux $0
.COM Domain Name Renewal $0
Email Storage (Unlimited) $0
Total: $1020 + $720/yr
As you can see, to get the same needs met, I will save you about 15% the first year and 80% every year after that! In addition to the lower cost, I will also be providing you more for your money: UNLIMITED email accounts, UNLIMITED email aliases, UNLIMITED email storage, UNLIMITED pages, UNLIMITED updates, software and technology advice tailored just for you, and personal service from someone truly trying to understand your needs!
The moral of the story is that Bigger is not always Better. Check your local sources first, and let them surprise you AND your budget. Choosing to stop-and-shop rather than jumping online for the first name remembered from a Superbowl commercial may end up saving your business thousands in the long-run, not to mention you'll have someone you can see face-to-face, all without the 30 minute hold time!