203 W Franklin St | 229-234-2317
We're a conveniently located, affordably priced, ambassador of technology which performs repairs locally in-store, on-site, and remotely. We maintain a focus on serving the community by solving tech problems and offering value added services with a smile. We have been the place people and business have trusted with their digital technologies since 2012. We have been voted #1 Computer Repair in Worth County and are proud members of the following associations: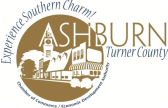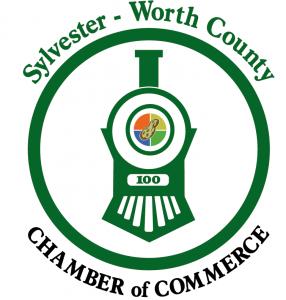 ---
We Make 
 I.T. 

 Easier

Scroll Down to see what we can do for you to make your tech life easier and less expensive! Want to get to something quickly, click the section you want to skip to: Printer Toner, Business Websites, Satellite Internet, Vivint Smarthome & Security

Printer Toner
(Available In-Store & Online)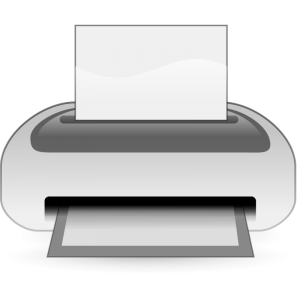 Want to stop paying a fortune every time your printer runs out of Toner or needs to have a Drum replaced? We are an authorized retailer for the country's largest importer of Tier 1 printer supplies. This means we can easily save you 25% or more off your needs as compared to those big box stores. Our Toners are backed by a industry busting Lifetime Guarantee, they don't void your warranty, and even come with equipment protection against causing any problems. We carry many popular SKUs in-store, but if you are not in driving distance to get to us please visit our online Toner Store and we'll dropship your Toners & Drums directly to you with FREE UPS SHIPPING! Don't see a SKU you need? Contact Us and let us know what you need and we'll get it added online in a jiffy. Click HERE to browse the Toner Store now.
Business Websites
(Available In-Store & Online)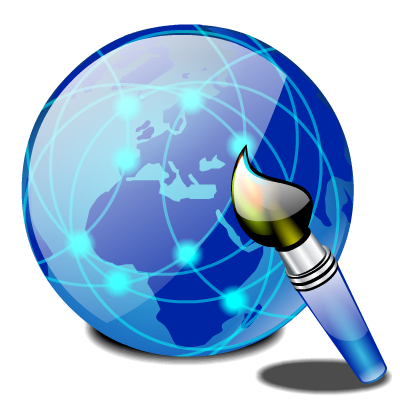 In today's marketplace, if you don't have an online presence you simply don't exist. And although Facebook is a great place to build relationships with your supporters, it is simply not a good place to store information for people to use to make your day-to-day easier. A website acts as a clearing house of information about your business and offerings so that individuals can learn things they need to know prior to contacting you for a purchase, and turn cold leads into hot ones! Websites can highlight aspects of your business, display curated lists of relevant resources, act as on online repository for things people need to access, explain services, sell products, and much much more. And most importantly, they ensure that search engines don't leave you out when a potential customer searches for what they need when it's something you offer. We handle all the logistics of setting up and administering your website and make the cost fit into your monthly budget so it's easy and simple to have. Click HERE to see what's included.
Satellite Internet
(Available In-Store & Online)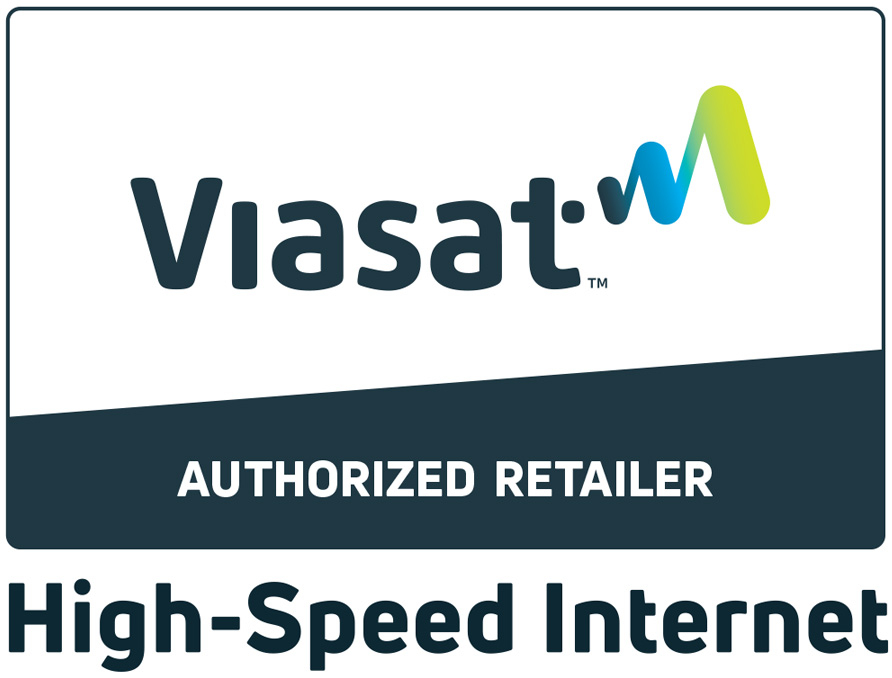 Tired of slow or unreliable internet? Can't get internet where you live? We've got you covered. Viasat Satellite Internet is solution to solve all those problems. Whether you live away from the city where other companies can't reach, or your current provider seems spotty at best, satellite internet is a great way to get fast internet nearly anywhere in the USA (and even some places outside too). Viasat service features blazingly fast speeds, unlimited data, and video streaming packages based on the quality you require. All of it is available with free standard installation and three months of Easy Care service at no additional cost. Want home phone service? You can get that too all on one bill. As a matter of fact, if you have DirecTV, you can even bundle them together and get a bill credit! Signup is quick and easy and only requires basic personal information and a credit card to put on file (no deposit required). Home and Business (primary and backup internet) plans available. Call us at 229-234-2317 to sign up now or click HERE to send us a message. If your business will require a land-based Mediacom Broadband connection, that's ok, give us a call too: we CAN assist you with that.
Vivint Smarthome & Security
(Available In-Store & Online)


You've heard about the one smart system to control them all, now come check one out! Monitored alarm system? Check. Home automation? Check. Home away from home experience? Definite check! This system practically pays for itself!! Don't be a bystander, protect and automate your home today with only your first month's service to get going (we give free standard installation and waive the activation). You'll get the Vivint Hub, 4 door/window sensor, and a motion sensor in your base system plus the option to add whatever else you'll need. Don't forget to ask about our monthly promotions for bonus equipment! Are you an existing Vivint customer? Ask us about our referral program that will earn you bill credits and actual cold hard cash. Either way, call us at 229-234-2317 now or click HERE to send us a message.
Available In-Store
Our Recommendations (clickable)
Self-Help (clickable)