Sylvester Computer Guy Is A Rechargeable Batteries Recycle Drop Off Point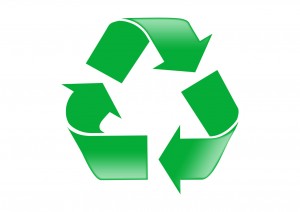 SYLVESTER COMPUTER GUY JOINS NATIONWIDE CALL2RECYCLE PROGRAM TO RECYCLE USED RECHARGEABLE BATTERIES
Participation in North America's most comprehensive battery recycling program augments environmental sustainability efforts
[SYLVESTER] – In efforts to be an environmentally responsible organization, Sylvester Computer Guy has joined Call2Recycle®, the only no cost rechargeable battery and cellphone collection program in North America. By conveniently recycling used rechargeable batteries and old cellphones through Call2Recycle, Sylvester Computer Guy is demonstrating its commitment to the environment by adopting green business practices.
"Participating in a battery recycling program is one important way that businesses can advance their green business practices and make their organization more sustainable," said Carl Smith, CEO and president of Call2Recycle. "Sylvester Computer Guy is joining thousands of businesses across the country that have incorporated battery recycling into environmental initiatives and are contributing to a cleaner environment."
Rechargeable batteries are a long-lasting power source for many electronic devices, including laptop computers, cellphones, tablets, power tools and cameras. Sylvester Computer Guy can now recycle the rechargeable batteries used in their field and office every day, preventing the used products from entering the solid waste stream.
Since 1996, over 75 million pounds of rechargeable batteries and cellphones have been collected through the Call2Recycle program. Various federal, state and provincial regulations govern the proper disposal of rechargeable batteries and cellphones, naming Call2Recycle in official legislation as the collection method for rechargeable battery and cellphone reclamation and recycling. Call2Recycle is the first battery program to obtain Responsible Recycling® (R2) certification and e-Steward recognition by the Basel Action Network (BAN) and upholds strict third-party standards for environmental safety and social responsibility.